[ad_1]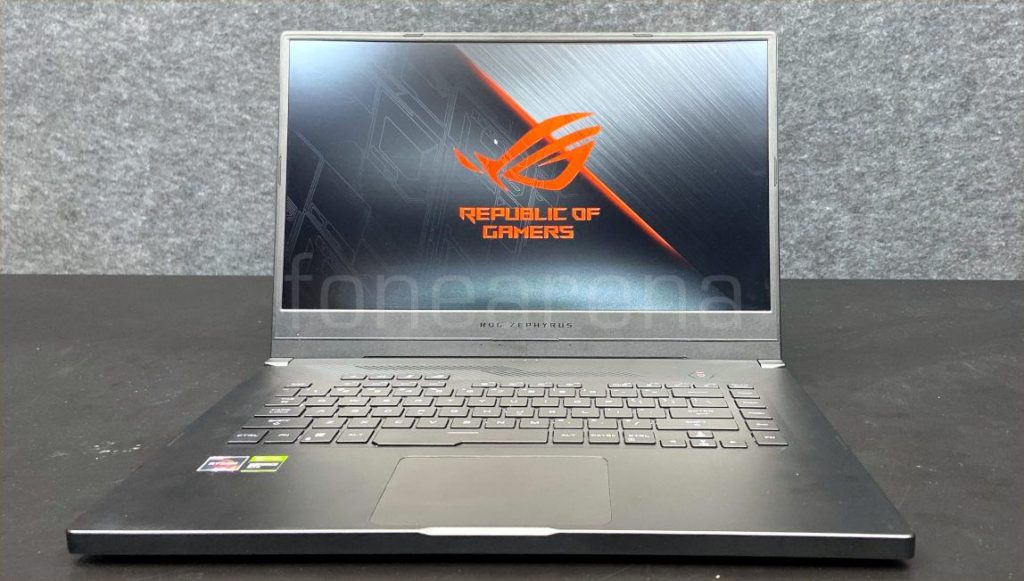 When ASUS announced the ROG Zephyrus G GA502 earlier in 2019, the laptop made quite a buzz as it was powered by a rare combination of Ryzen 7 3rd Gen mobile CPU's and a 1660Ti Max-Q GPU. Along with this, having a screen with a 120 Hz refresh rate and an interesting price point of Rs. 89990, the laptop could be a very good mid range gaming laptop for consumers. In this review, we check out the laptop to see what compromises ASUS made to achieve this price and why should you consider it for your next gaming laptop.
ASUS ROG Zephyrus G GA502DU specifications
Processor:  AMD Ryzen 7 3750H Quad Core 2.3GHz (Boost up to 4.0GHz) 35W
Graphics: NVIDIA GeForce GTX 1660 Ti 6GB GDDR6 VRAM (Boost Clock: 1435MHz, 60W)
Memory: 16GB DDR4 2400MHz SDRAM (Expandable up to 24GB)
Storage: M.2 NVMe PCIe 3.0 x 2 512GB
Display: 15.6-inch Non-glare Full HD (1920 x 1080) vIPS-level panel, 120Hz
Audio: 2 x 1W speakers with Smart AMP technology, Array Microphones
Software: Armoury Crate, GameFirst V, GameVisual
Ports: 1 x USB 3.2 Gen 2 Type-C with DisplayPort 1.4, 3 x USB 3.2 Gen 1 Type-A, 1 x HDMI 2.0b,1 x 3.5mm headphone and microphone combo jack,
1 x Kensington lock, 1 x RJ-45 jack
Power: 180W power adaptor
Connectivity: 802.11ac 1*1 + Bluetooth 5.0
Dimensions: Width: 36.0 cm; Depth: 25.2 cm; Height: 1.99-2.04 cm
Weight: 2.2 kg
Design and Build Quality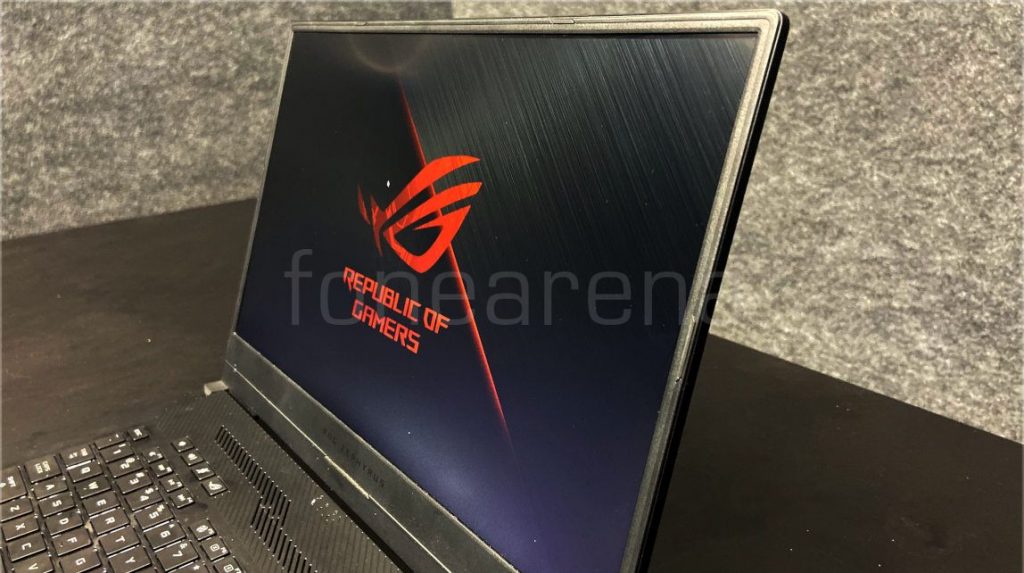 The ROG Zephyrus G G502DU belongs to the class of ASUS's Ultra slim gaming laptops with its thin profile and narrow bezels. The laptop weighs in at 2.1 kg and is about 2 cm at its thickest point, which is impressive for a laptop that packs these powerful specs. The laptop body, although made out of plastic, features solid build quality that feels premium enough. It does not feel as good as its more expensive metal body brothers at the higher end, but at this price point, the GA502 is vastly feels better than its competitors. Speaking about the design itself, ASUS has gone for a very clean look with straight lines and minimal styling. It does not scream gamer with its white backlit keyboard, minimal cooling vents and no major RED accents that is typical in gaming laptops.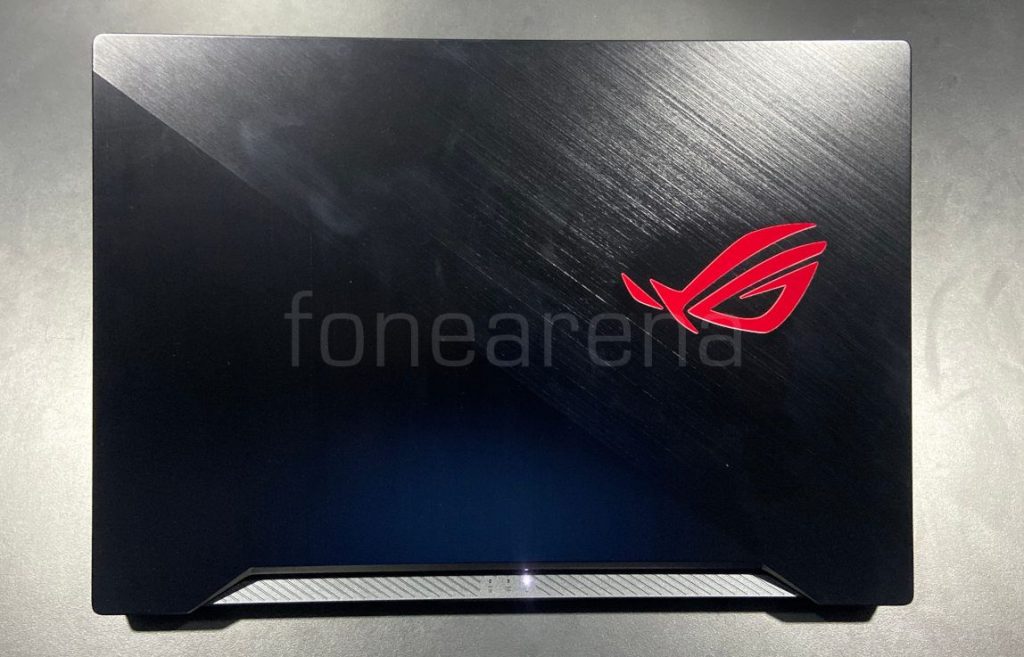 The lid (which can be opened with one hand) features a classic ROG brushed aluminium finish which can quickly catch fingerprints and has a ROG logo that lights up in red. Opening up the bottom panel, we can see a single RAM slot that can be upgraded along with a vacant M.2 PCI-E 3×2 slot if you want to put in extra storage. On either sides you can see a pair of downward firing speakers that sound good with little distortion at high volumes but not nearly as good as upward facing speakers on other laptops.
However, ASUS made a sacrifice with this laptop that I cannot agree with and that is the omission of the webcam entirely. Manufacturers have been struggling with webcam placements for narrow bezel screens on their laptops for a few years now, trying out odd positions like below the screen with an upward nose angle. But removing the webcam entirely is definitely worse. And ASUS does not provide an external webcam in the box either. For everyday use, gamers would generally not notice the absence of the webcam but on the rare occasion you do need to make a video call, it sucks to not have one.
Display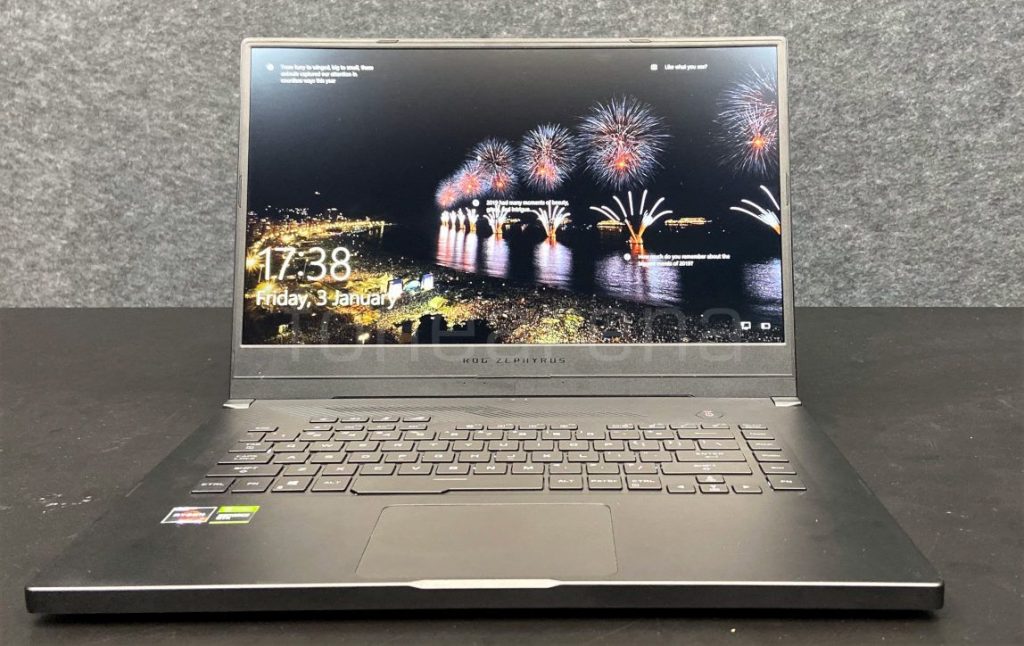 The display on the Zephyrus G GA502DU is one of the highlight features of the laptop. It features narrow 6.2mm bezels and an 81% screen to body ratio that definitely gives it a very modern look. The 15.6 anti-reflective coated panel refreshes at 120 Hz, offering an impressively smooth experience for gaming. The dedicated GTX 1660Ti Max-Q GPU means the laptop can easily push near 120fps in a lot of games and having a 120 Hz screen improves the experience greatly. Although, for colour critical work such as photo and video editing, I would recommend getting an external monitor as the colour accuracy of this panel is not great.
Performance and thermals
The Zephyrus GA502 is one of the few laptops powered by a Ryzen 7 3rd gen mobile CPU paired with a GTX 1660Ti Max-Q design. By choosing AMD's Ryzen as its CPU instead of the more common Intel chips, ASUS has managed to achieve a unique price to performance ratio that puts this laptop ahead of its competitors. The Ryzen 7 3750-H is a 4 core (8 thread) 35W chip that performs well, especially when paired with the excellent GTX 1660Ti Max-Q.  For current AAA titles, the laptop can push past 60fps at medium to high settings with older AAA titles even touching 100-120fps at ultra settings.
The Ryzen 7 is slightly under-powered when put in direct comparison with its Intel counterparts but it is important to remember, games do not require a lot of threads to run in the first place. Unless you're doing multi-core intensive tasks like video rendering, etc., 4 cores is more than enough to ensure that the 1660Ti does not get bottle-necked. Now the Ryzen 7 3750H is not based on the market-shaking Zen 2 architecture that is present in the 3rd Gen Ryzen desktop CPU's, but the zen+ architecture is still an excellent design.
Coming to the GPU, there is not much to say. The GTX 1660Ti is the most powerful current gen GTX card from Nvidia on sale and the performance clearly shows. Being a Max-Q variant, the performance is a little lower than the full 1660Ti but its performance can be observed to be better than the older GTX 1060 but lower than the GTX 1070.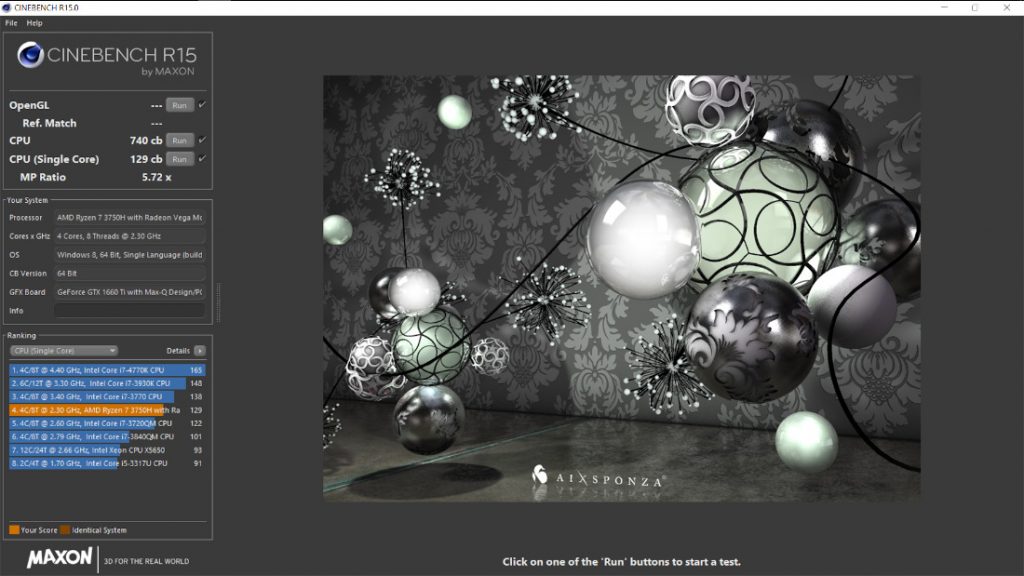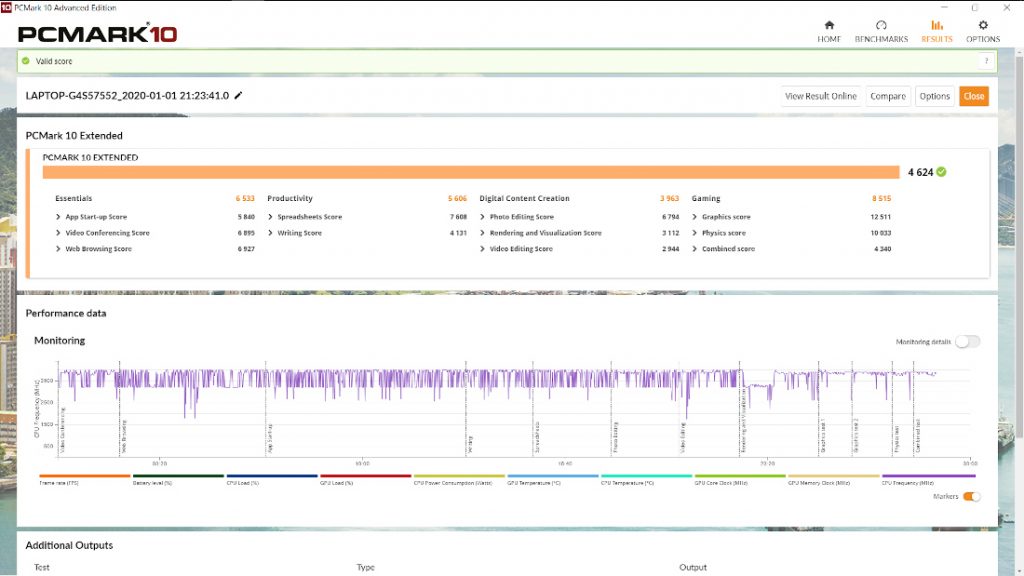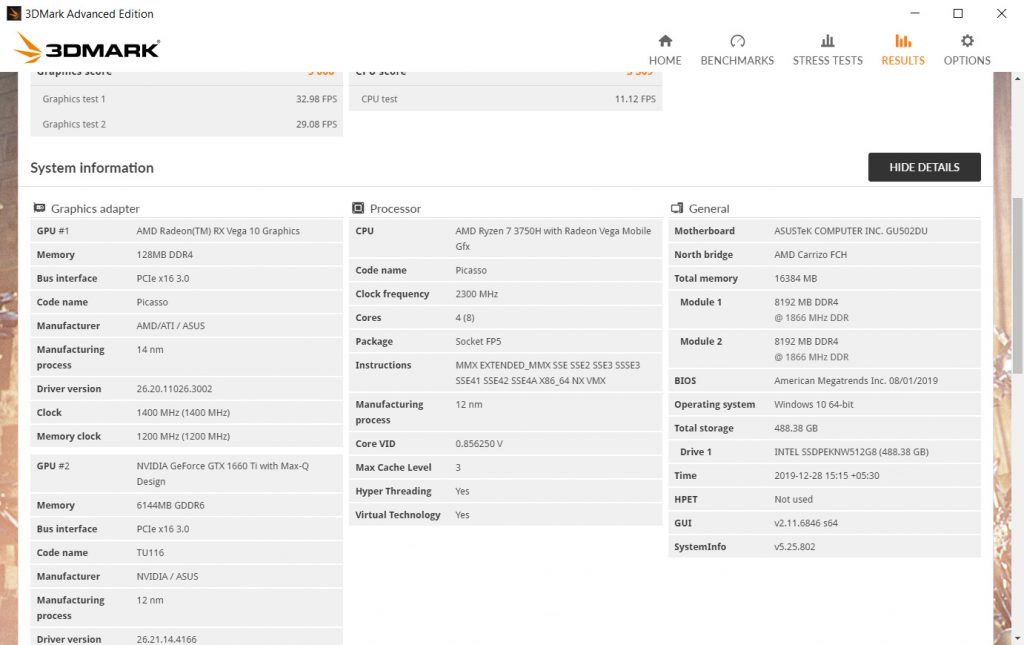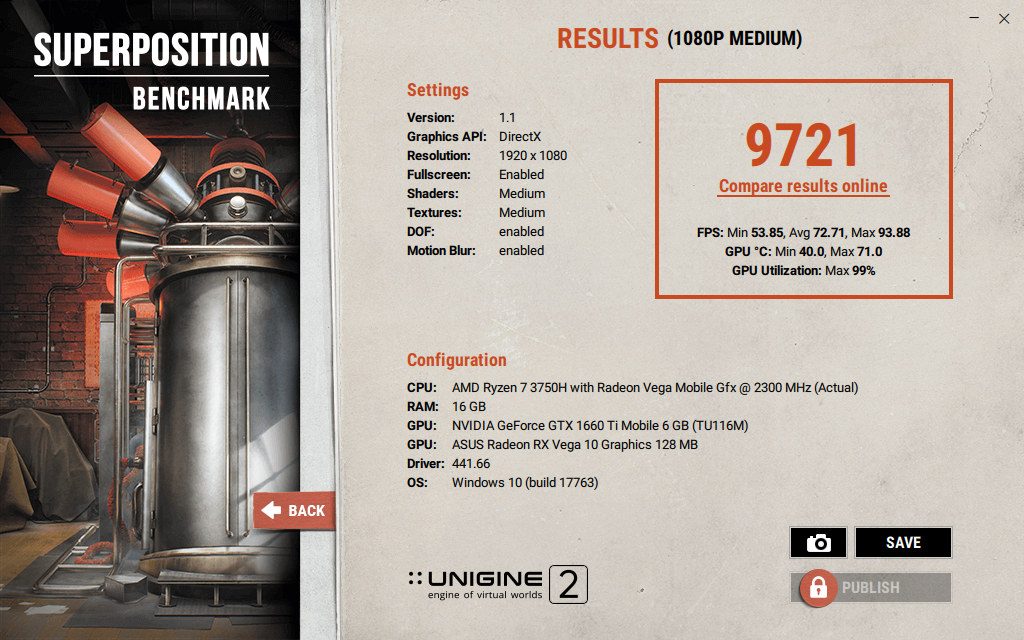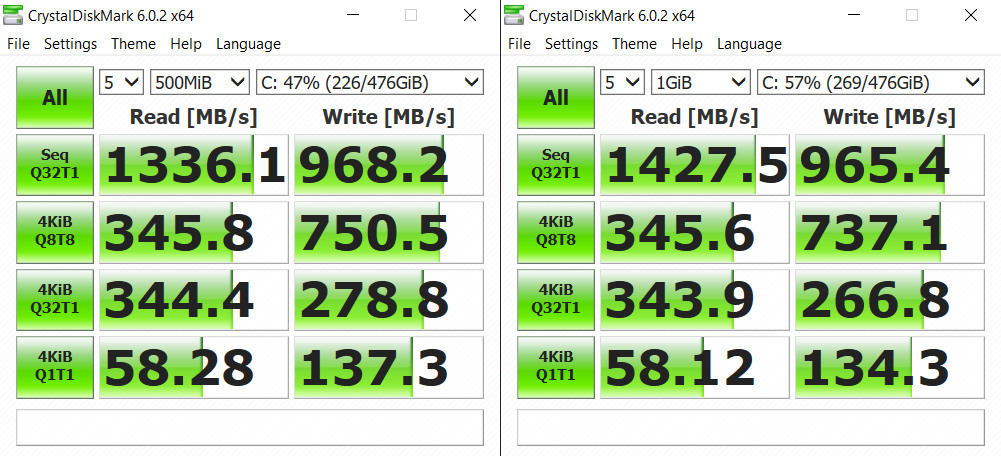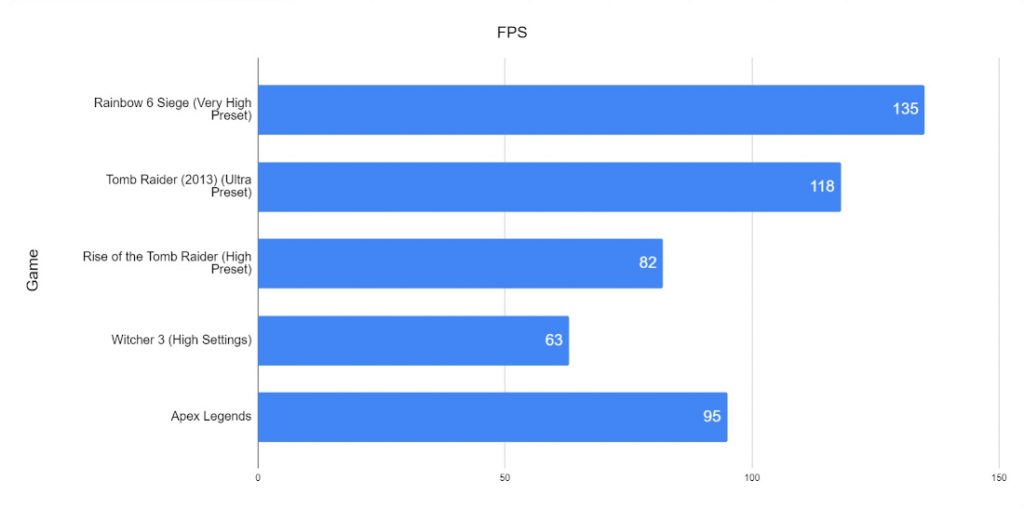 For achieving this thin profile and to keep thermals in check, ASUS had to go with some aggressive cooling solutions. ASUS did ensure that, while the CPU and GPU does get hot, the laptop does not thermal throttle even at extended gaming sessions which is great. However, this comes at the sacrifice of acoustics. This laptop gets loud. Like really loud. When gaming, you will need to wear closed back headphones as the noise from the fans will be heard if you use earphones or open back headphones.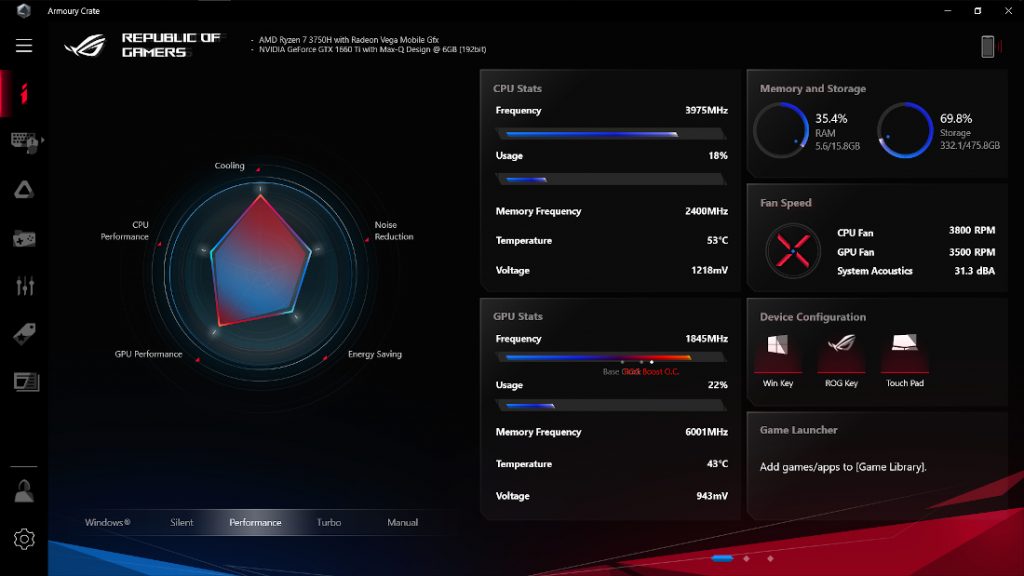 The laptop does come with three fan profiles; silent, performance and Turbo and the fans only stay quiet in Silent mode. However, if you try to game on silent mode, the laptop will thermal throttle and your fps will drop.  The Armory Crate software is where you can choose between the various profiles and it also provides a manual profile which allows you to control parameters like fan speed, base clock offset, etc.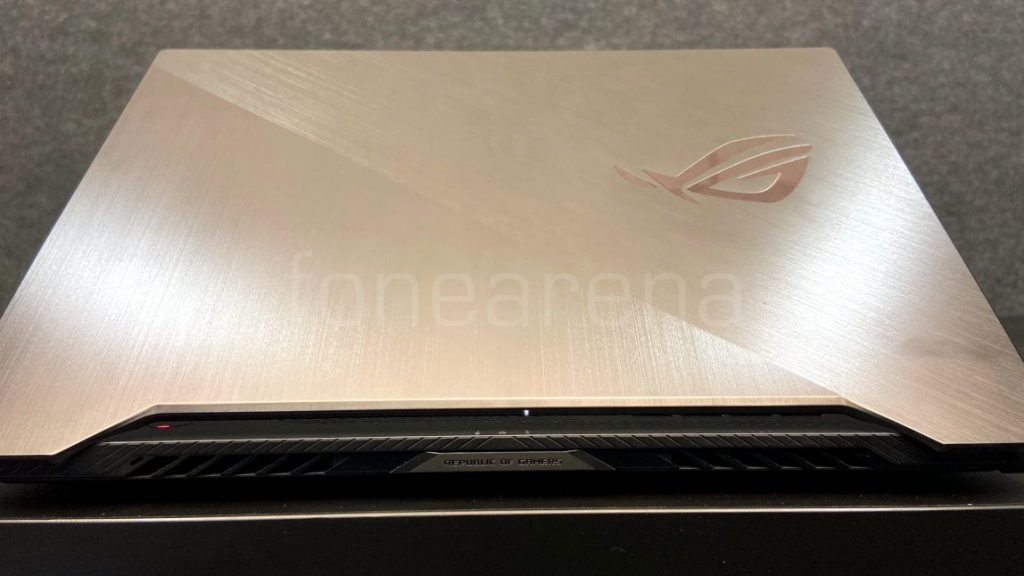 During testing, when recording game clips or streaming on Twitch, the inbuilt microphone would pick up the fan noise immediately, recording a constant background white noise which was extremely annoying. We understand why ASUS went with thermal solution, but we hope in the next version of this laptop they can design quieter fans while keeping the same thermal performance.
Keyboard and trackpad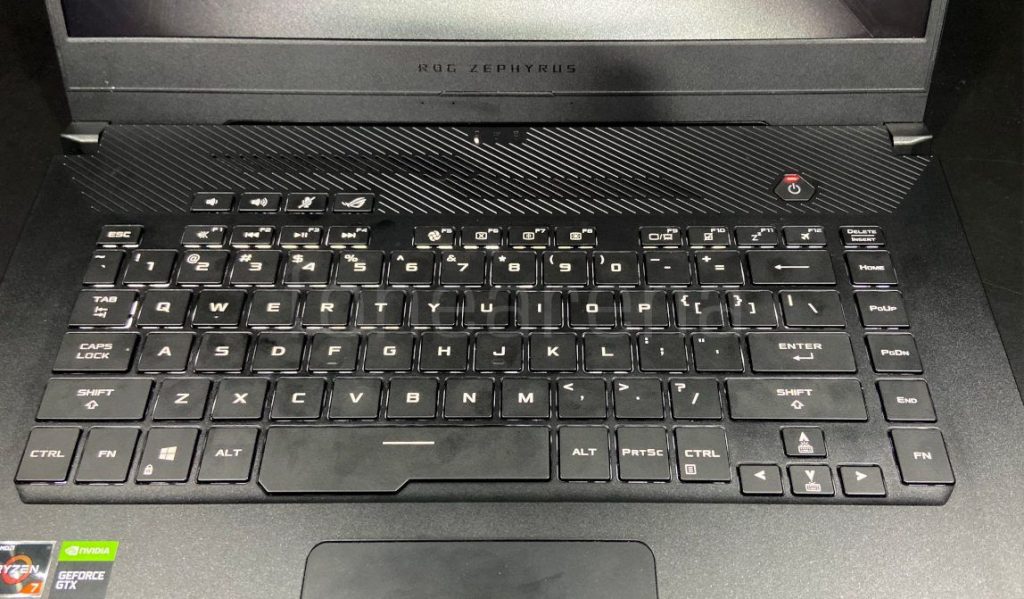 The keyboard is excellent for a laptop at this price range, with little to no deck flex. The keystrokes are snappy with N-key rollover and the keyboard layout is well spaced. There are dedicated keys for volume controls, microphone mute and an Armory Crate shortcut, which is a nice touch. The presence of page navigation keys and an extra function key on the right edge of the keyboard is also very convenient for those who type a lot on their laptop for work. The keyboard does not however, feature RGB lighting  like other conventional gaming laptops but it is still white backlit which is loads better than not being backlit at all.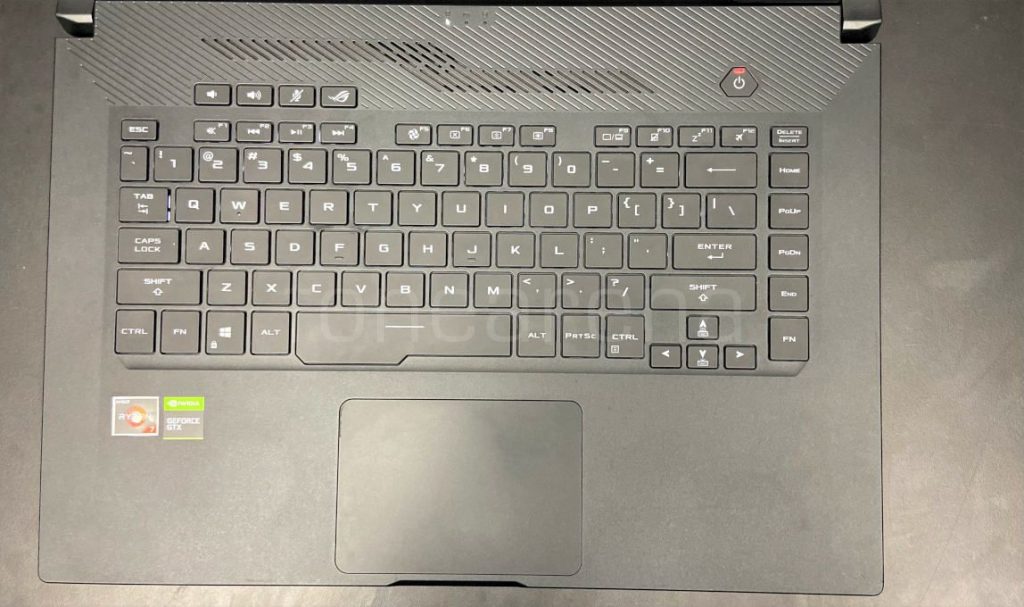 The trackpad, on the other hand, was not a great experience. It is using Windows Precision Touchpad drivers which supports all of Windows gestures, however the tracking of the trackpad itself was all over the place. Being plastic topped instead of glass does not help either. The cursor would frequently jump on the screen, or would randomly double tap when moving on the screen or even not register a click at all. We are unsure if this is a hardware issue or a driver issue but in any case, we would definitely recommend using an external mouse, which likely anyways if you are gaming.
Ports and Connectivity  
Regarding connectivity and ports, ASUS has done a pretty good job. The left side features the power port, an RJ-45 port, a full size HDMI 2.0 port, a USB 3.2 Gen 1 Type A port, a USB 3.2 Gen 3.2 Type C port along with a headphone microphone combo jack. The right side features a kensington lock and two more USB 3.2 Gen 1 Type A ports. The laptop features Bluetooth 5.0 and the Wi-Fi card is an 802.11 AC 1×1 card which is very disappointing. Being a 1×1 chip, it definitely hampers the performance the laptop, especially when you have to download large game files. I would definitely recommend plugging in directly via the LAN port for those situations.
Battery
The Li-ion battery capacity is rated at 76Wh and for a gaming laptop it does pretty good. The battery life came at about 5-6 hours in our testing which is excellent compared to other gaming laptops. This is of course with light word processing, video streaming and web browsing. When gaming you will be required to connect the charger to get the full performance.
The USB 3.2 Type A port on the left side also features ASUS's Quick Charge that will charge devices (for example smartphones) from the internal battery even when the laptop is turned off, which is a nice feature to have.
Conclusion
At a price tag of Rs. 89,990 it is hard to find laptops with this combination of AMD Ryzen and Nvidia GTX processors. The current competitors with 1660Ti GPU's are limited which makes this laptop a very lucrative offer. With a smooth 120 Hz screen, powerful GPU, solid build quality and great keyboard, the GA502DU is an easy recommendation if you can deal with the loud fan noise, below-par trackpad, crappy Wi-Fi card and no webcam. ASUS has created a great laptop with a nice clean slim design, and we are excited to see the next thin and light budget gaming laptops that ASUS will release in the future.
Availability
The ASUS ROG Zephyrus G GA502DU comes only in black colour with only one specification on Flipkart online for Rs. 89990.
Pros
120 Hz refresh rate
Good keyboard
Good build quality
Decent battery life for a gaming laptop
Cons
Loud fan noise
No webcam
Poorly performing WiFi card
Sub par trackpad
[ad_2]

Source link