[ad_1]

The developers of the TikTok, Bytedance has announced their entry into the music streaming market with the Resso app, taking on streaming giants like Spotify, Gaana and Apple Music. The streaming service is designed with the new generation of music enthusiasts in mind with focus on social features like commenting on songs, sharing lyrics and more.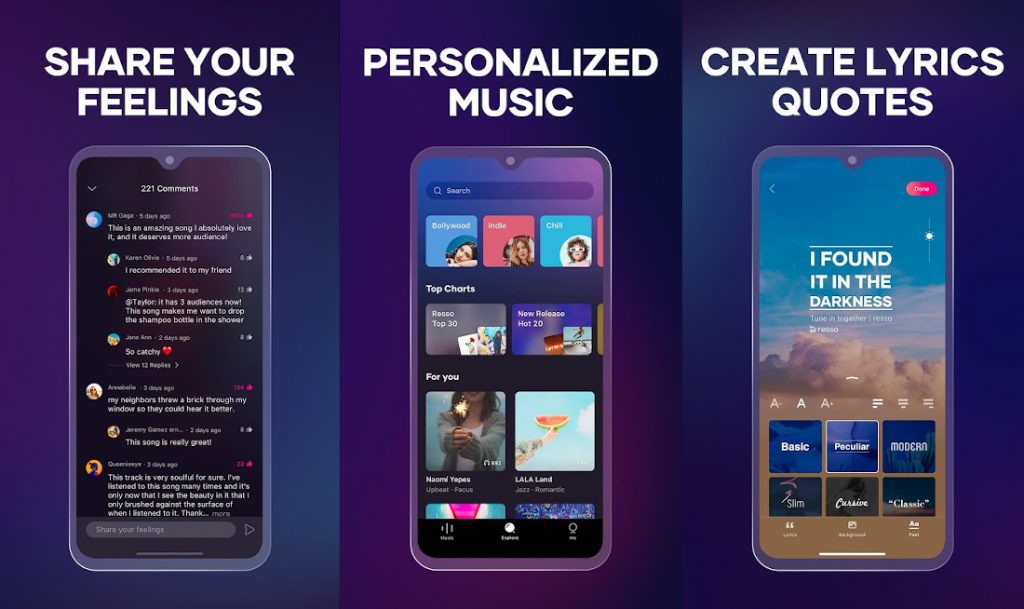 The app differentiates itself by focusing heavily on social media features throughout its user experience. One of the highlight features of Resso is called Vibes, which lets users create videos, gifs or pictures based on a song that they can share, along with lyrics. Another feature is the ability to comment on songs, which can be used by music enthusiasts to connect and engage with each other. Resso also has a unique feature called Lyric Quotes with which users can create and share selected lyrics of their favourite songs.
Resso has also put significant thought into music discovery, playing songs unlimited scroll format and introducing new artists in between. The music library is divided into genres like alternative, experimental, fusion, etc. and further divided into niche sub-genres like popgaze, bow pop, indie psych pop, etc.
Resso has already built partnerships with major global, local and independent labels such as Sony Music Entertainment, Warner Music Group, Merlin and Beggars Group, T-Series. They have also inked deals with regional labels such as Speed Records, Anand Audio, Lahiri Music, Divo, Muzik 247.
The Resso app is offered in two tiers, an ad-supported free version and a premium version that has downloadable content, unlimited skips and high-quality audio which will cost you Rs. 99 for Android or Rs. 119 for iOS. It is available for both iOS and Android on the App Store and Play Store respectively.
Commenting on the launch, Hari Nair, Head of Music Content and Partnership, Resso India said:
Resso is designed to revolutionize how users consume music by filling the longstanding gap between music streaming and interacting with other listeners. With the launch of Resso in India, our objective is to empower users to express themselves and connect with like-minded individuals through music. Gen Z and millennials are at the core of our offering and both music and social networking are central to their daily lives. Our goal is to encourage them as well as everyday music listeners to express themselves in an interactive and engaging way. The relationship between music and the listener is currently passive, with Vibes, Comments and other features, Resso aims to transform this through a new and compelling music streaming experience.
[ad_2]

Source link