[ad_1]

In order to cater to the premium market segment which has seen tremendous growth in the past few years, vivo announced the launch of a new premium smartphone sub-brand called iQOO. At the same time, 5G has been in the limelight, with a promise of speed and flexibility. The potential of 5G has increasingly been the focus of the premium market so here comes iQOO 3 to not only exploit this potential but also contribute to the needs of an ever growing market.
The iQOO 3 is one of the first few smartphones to come powered by Snapdragon 865-powered smartphone in India. This is the chip that will enable the phone and as promised, vivo packs iQOO with some innovative features along with power-packed internals, let's explore these features as reasons why you should buy iQOO 3.
Reason #1: Leader of the gamer gang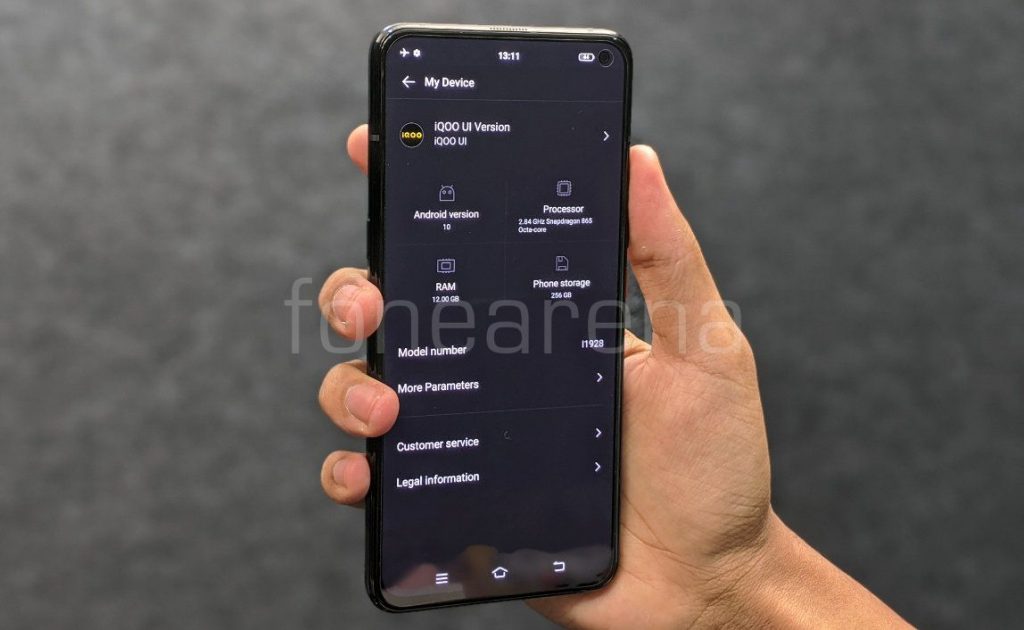 The iQOO 3 is powered by the most advanced Qualcomm Snapdragon 865, a 7nm chipset with the latest A77 architecture. Successor to the 855 and 855 Plus SoC, the new chipset's Kryo 585 CPU delivers up to 25% performance improvement, and the latest Qualcomm Adreno 650 GPU offers up to 25% overall performance boost compared to the previous generations.
This generational leap is reflected in various benchmark scores as well, like in Antutu the iQOO 3 scores 610576, which is class leading to say the least. The Snapdragon 865 chipset also brings improvements to the performance of Wi-Fi 6 and Bluetooth audio experiences, thanks to the Qualcomm FastConnect 6800 mobile connectivity subsystem. Simply put, you get to be the leader of your gamer gang with the iQOO 3 smartphone. Additional credits include Carbon Fibre cooling with vapor chamber.
Reason #2: Redefined gaming experience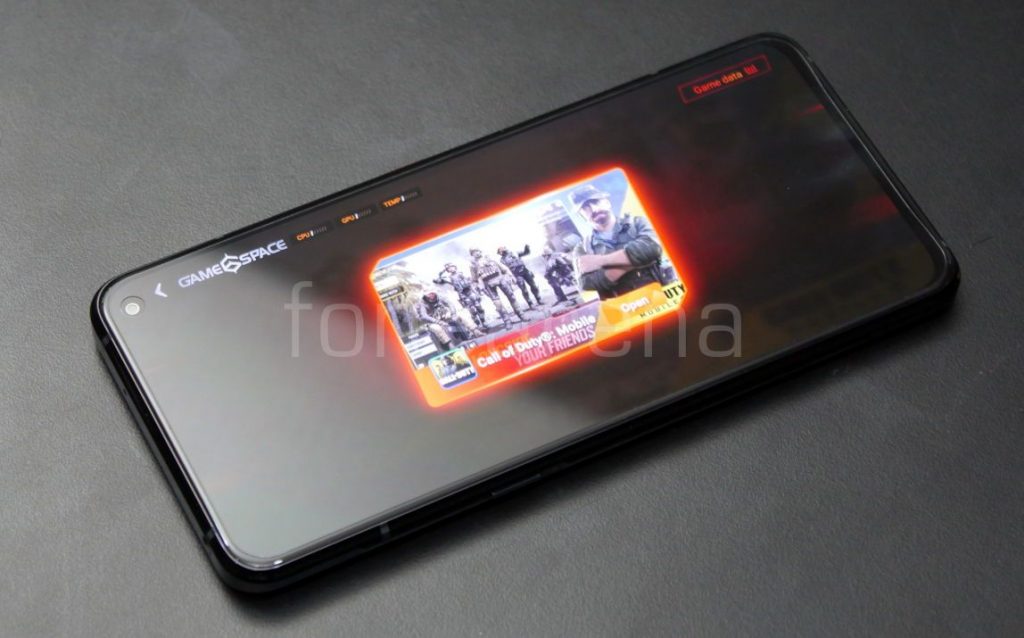 Keeping smartphone gamers in mind, the iQOO 3 sports pressure-sensing Monster Touch Buttons on the right-side frame in-line with power and volume rocker buttons. These pressure-sensitive buttons can come in handy during gameplay, helping users to achieve quick multi-finger operations. It's worth mentioning that the US-Ergo has certified the Monster Touch buttons for having better grip, Wider Adaptation, comfort, and Reliable Quality.
By pressing both buttons at the same time, the phone will start the game space. Excellently optimised UI shows a mobile phone's CPU, GPU, temperature data, game length, and traffic statistics. When the Monster mode is turned on, it is equivalent to full firepower, and the system responds. The speed will be further improved, and the gaming experience will be smoother.
On top of that, the device has 4D vibration, which essentially means that it has professional-grade haptics and surround sound for the immersive and realistic gaming experience. In other words, it can simulate the recoil when shooting and the vibration of the steering wheel when driving and much more.
In an attempt to make overall gaming experience smooth and faster, the company has implemented the 180Hz Super Touch Response rate, which improves the screen touch scan frequency by 50% from 120hz standard.
Reason #3: Big battery with the latest 55W Super Flash Charge technology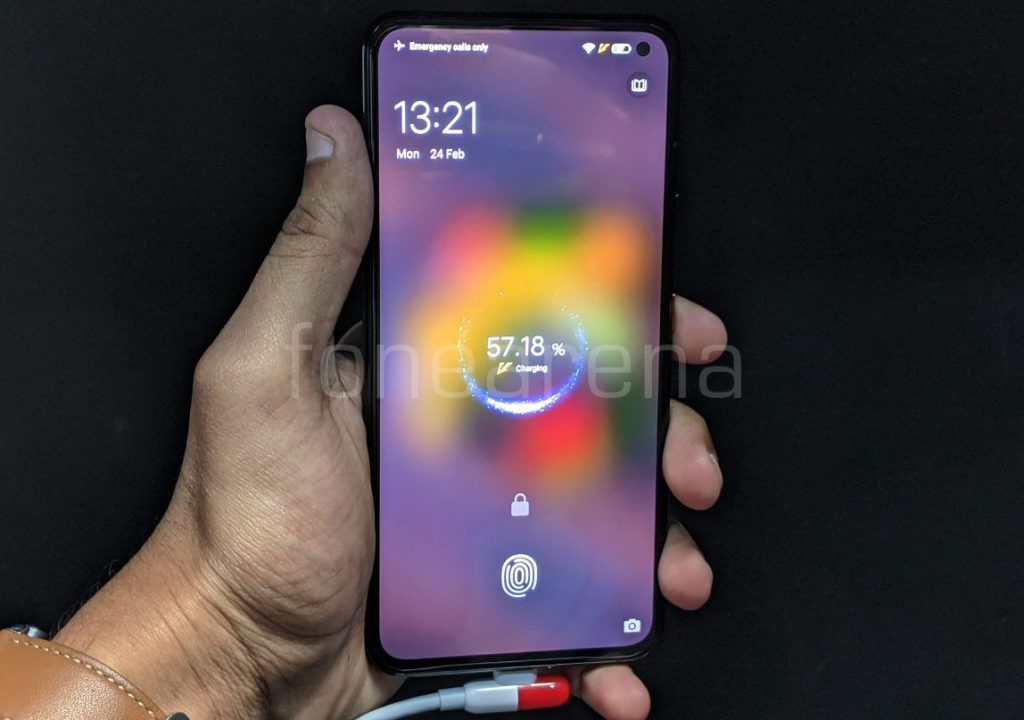 The entire hardware inside iQOO 3 is energised by a whopping 4440mAh battery with 55W Super Flash Charge Technology. This technology gets users 50% of charge in just 15 minutes. Just think about it. What all can you do with just 15 mins of charge? Game for at least an hour? Watch a full movie with just 15 mins of charge? This is crazy, right? If high endurance is your priority, then iQOO 3's big battery with 55W Super Flash Charge is a no-brainer.
Reason #4:  A Quad-camera setup that sees and speaks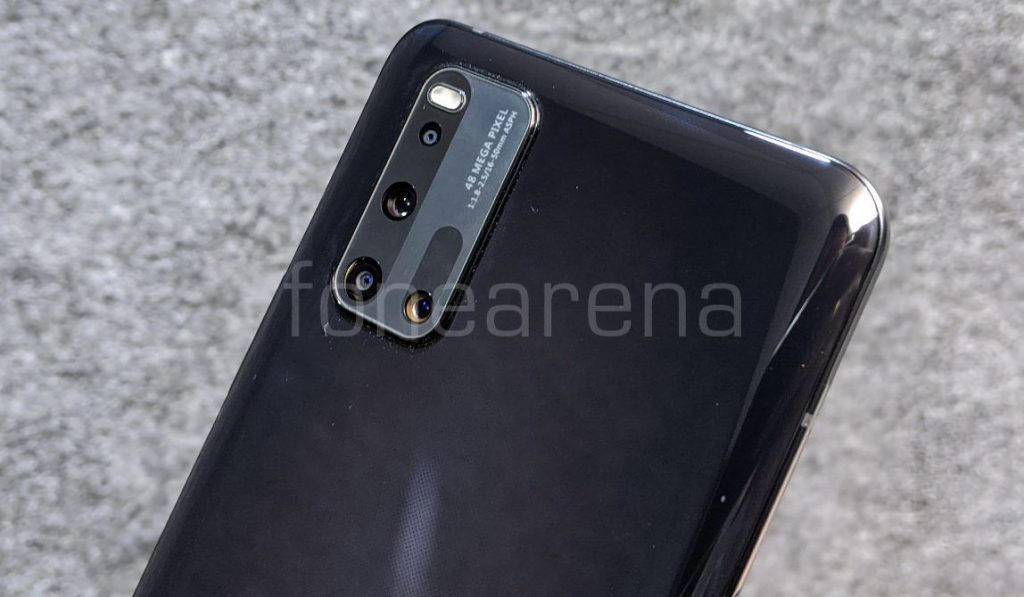 The photography department in iQOO is taken care of 4 cameras –
Primary camera — 48MP (f/1.79) (Sony IMX582)
Secondary camera — 13MP (f/2.46) Telephoto with 20X Digital Zoom
Third camera — 13MP (f/2.2) Super wide-angle with 120° & Macro camera
Fourth camera — 2MP (f/2.4) Bokeh camera
With these four different camera sensors, the iQOO 3 allows the user to see a subject from different perspectives. The amount of options it offers adds to the versatility in this seeing and that is why, for obvious reasons, iQOO 3 is an imaging powerhouse that cuts no corners in providing the best photo/video experience.
Besides these specs, it has features like Super Video Stabilisation which uses the EIS algorithm with an ultra-wide-angle lens. To make it more specific, it can perform real-time image stabilisation processing by cutting and processing the edges of the screen, while recording video. This is very handy if you are looking for stable videography.
Reason #5: iQOO UI — minimalist design, with style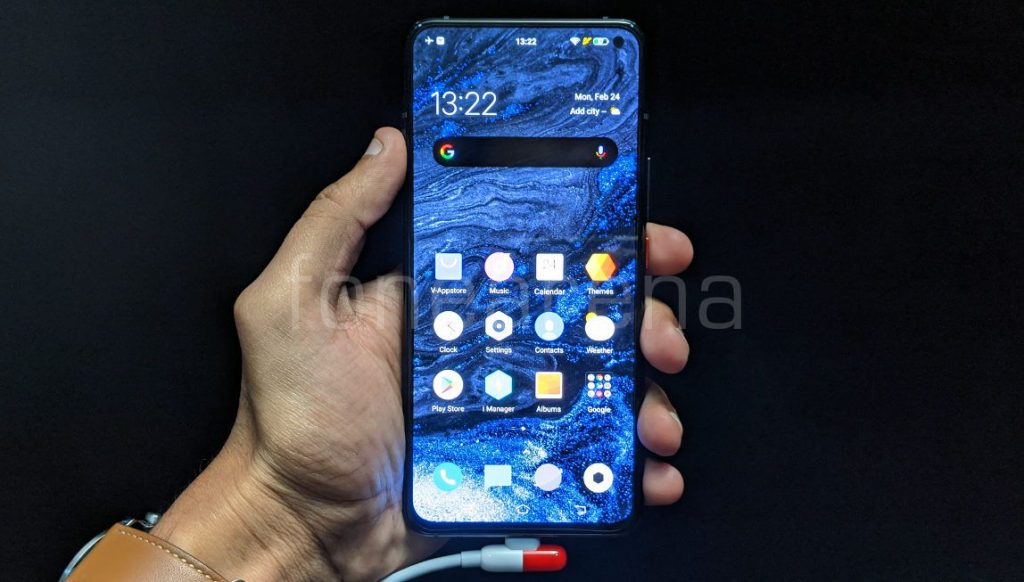 The iQOO 3 ships with Android 10 on top of which sits iQOO UI. The iQOO UI focuses more on experience and hence it adopts a minimalist design style. At the same time, there is also the added style to the UI thanks to the looks of the native wallpapers, the design of the system icons, the style just is clean and cool. If you are looking for some new things to try out, there is the Jovi AI that can intelligently help you gather the information you need.
Reason #6: Smartphone with Hi-Fi audio quality!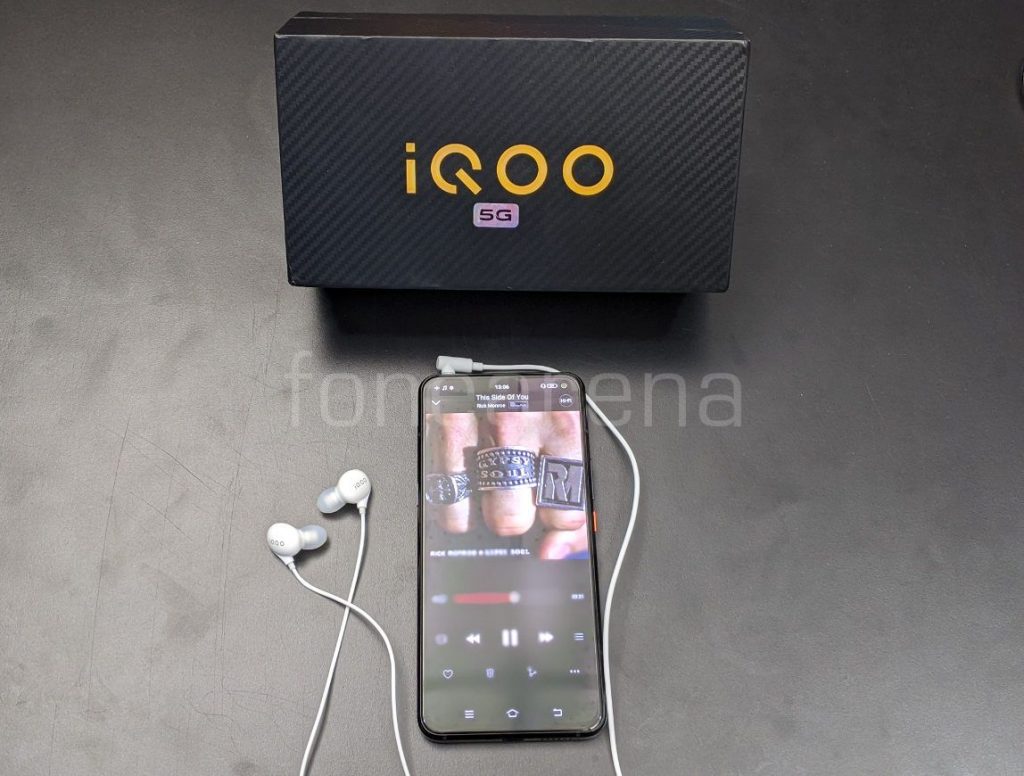 These days, the 3.5mm headphone jack is left behind, but worry not! The iQOO 3 does have a headphone jack, and on top of that, it has inspiring sound quality. Yes! The iQOO 3 is equipped with a AK4377A Hi-Fi independent chip, a stereo 32VELVET high-quality audio DAC. Notably, iQOO 3 has also passed Hi-Res audio certification, bringing an authentic audio-visual experience to Hi-Fi enthusiasts.
Reason #7: More options to choose!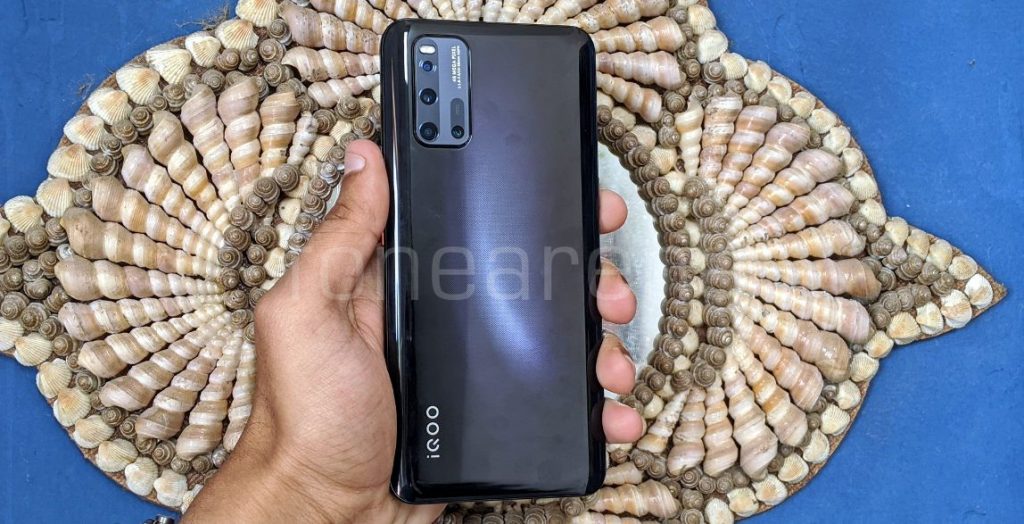 The iQOO 3 comes in different options with up to 12GB LPDDR5 RAM & 256GB ROM (UFS 3.1). If you are unaware, the LPDDR5 will improve the speed to 5500Mbps, which brings users faster application retrieval and cache speed and multi-tasking.
It's worth mentioning that, iQOO provides free pick and drop service for any repair issues across the country covering more than 15000+ pin codes, for any on-call assistance, iQOO service experts are available 24*7 over the toll free number 1800-572-4700. The device is also available in 8GB+128GB and 8GB + 256GB version with 4G as well. It is available from Flipkart and iQOO India website.
[ad_2]

Source link